Write after Labour Day…
Now is your time—join us this fall, September 5-12, 2023 for a special early-autumn retreat, a chance to find yourself writing every day and to develop good habits that will sustain you in normal times.
Happily, we find ourselves heading back to the award-winning Kingsbrae International Residence for the Arts (KIRA) this fall! The impeccably-maintained historic estate and private studios make KIRA one of our writers' favourite venues, time and again.
Join this small group writing retreat in the gorgeous, walkable town of St. Andrews by-the-Sea for eight days and seven nights—you'll have your own private bedroom and standalone writing studio, and the award-winning Kingsbrae Garden, a 27-acre horticultural masterpiece, is right on your doorstep.
---
About your hosts
Go and Write! with Dr. Gerard Collins and Janie Simpson
---
About the retreat
For some, it's Back to school. For kingsbrae writers, it's back to the writing studio…
A September writing retreat means renewing your pact with yourself—a reminder that life contains magic and that writing each day is a promise kept to yourself. As the days grow shorter, the yearnings grow deeper and the need to commit yourself to your craft grows more urgent. Just when everyone else is going off to school or heading back to work, the writer inside you wants to shrug off care and run with your own kind.
writing matters
A Go and Write! retreat at Kingsbrae offers you a rare opportunity to leave the rest of the world behind, to sit alone in your own writing studio or bedroom in a gorgeous, turn-of-the-century mansion where you can get lost in your own thoughts for hours—even days—and come out with a clearer sense of what it's all about, what you've been through, and where you go from here.
Go and Write! retreat participants range from beginning writers who want to start jotting down their thoughts, to experienced writers who've published extensively. Previous attendees include playwrights, poets, novelists, television producers, short story and memoir writers, and everything in between.
Writers can register as individual participants or bring someone to share their room, writing studio, and costs. This second person can also be a non-writing spouse/guest. We often have non-writers join us on retreats, and they're welcome to participate in as few or as many of the writing activities as they wish. These folks are invited to join us for all of the meals, readings, and outings that are part of the program, as these elements are included in everyone's registration.
We will host private group readings on some evenings throughout the retreat, where you'll have the opportunity to share your writing with your fellow participants, if you like—without pressure. We will also have two group writing sessions guided by Gerard, an award-winning author and university professor, and each participant will have two one-on-one chats with Gerard as well, where you'll have the opportunity to talk with him about your writing projects, goals, and challenges.
All participants will be encouraged to share an excerpt of your writing with Gerard in advance of the retreat, of any genre—Gerard will review this submission carefully and prepare thoughtful and compassionate feedback. Writers often tell us these one-on-one discussions and Gerard's feedback are their favourite part of our retreats.
Kingsbrae Garden
Retreat goers will have free entry to the iconic Kingsbrae Garden for the duration of the retreat, accessible directly from our historic estate. This multi-award winning, 27-acre horticultural masterpiece boasts more than 50,000 perennials in themed gardens, ponds, streams, old-growth Acadian forest, various animals and birds, art sculptures and the Garden Café.
During our stay, we will share all breakfasts and some suppers together, catered by one of the Kingsbrae Garden Café chefs, who will come right to the KIRA residence to prepare and serve these home-style meals onsite. The café is also a great option for lunches, and it's just next door to the estate.
Kingsbrae prides itself on using the freshest garden ingredients and products from all over New Brunswick and their own gardens. We've deliberately scheduled these meals throughout the retreat to balance group time and alone time for writing.
The Kingsbrae Garden has winding pathways and secluded nooks for writing, and there's even a Secret Garden!
St. Andrews by-the-Sea, New Brunswick, Canada
St. Andrews by-the-Sea, named USA Today's Best Destination in Canada, is a gorgeous seaside town, and the waterfront is just an eight minute walk from the historic KIRA residence.
When you're in a seaside town like St. Andrews, you find yourself subconsciously attuning to the ebb and flow of the tides. And no wonder, since the tides of the Peskotomuhkati (Passamaquoddy) Bay rise and fall by about 28 feet or more, twice a day, with 2 ¼ billion tons of water swirling in and out. There are beaches to explore, paved walking trails, and several parks.
All along the waterfront, you'll find shops, pubs, and restaurants with indoor and outdoor dining. We highly recommend a visit to the Sunbury Shores Arts and Nature centre, which features visual artists from New Brunswick and beyond. And for shopping, The Whale Store sells clothes, soaps, and—our personal favourite—local books and music.
After you've stocked up on books, you can head over to Honeybeans for a specialty coffee or tea and fresh baked snacks. If you have a pet you'd like to spoil or you're looking for specialty garden supplies, you can pick something up at the Crocker Hill store. If you're looking for a great meal, try Seasons by the Sea Bistro, as well as The Gables, The Shiretown Pub at the Kennedy Inn, and the Harbourfront Restaurant. Lumberjacks Café serves a hearty breakfast and offers homemade soups and sandwiches on homemade bread for takeout.
You could consider bringing that takeout to the Saint Andrews Brewing Company, a new craft brewery that allows you bring food in while you enjoy a pint on their waterfront patio—you can even bring a journal and do some writing while you watch the sea, as we often do, ourselves.
To get a strong sense of what St. Andrews by-the-Sea has to offer, check out this great video:
The world famous Algonquin Resort is literally just down the road from the KIRA estate—an easy, 2-minute stroll—with a restaurant and pub onsite as well as The Algonquin Golf Course, a 2021 Golf Digest Editors' Choice Award winner. And if you're lucky, you might just catch Ian Curran skirling a tune, as we did one fall…
After a week filled with shared breakfasts, group writing sessions and readings, one-on-one chats about your writing, and dedicated writing time, we'll gather for our final group supper and cap off the evening by sharing readings in the cozy living room. In the morning, we'll enjoy a final group breakfast and bid a fond farewell to Kingsbrae, St. Andrews by-the-Sea, and each other—until we meet again.
Writers yearn for long conversations about life and books, mornings in the studio where the amber dawn greets you with a sleepy smile, evenings withdrawing to the lengthening shadows, reading your work to newfound friends, reveling in the sense of belonging that is not—as we sometimes think when we become adults—solely the domain of school children. There is a time for you, and this is it, among like-minded souls who likewise seek solitude, encouragement, and kindness above all.
Check out the video below, shot from one of the balconies on the Kingsbrae estate—be sure to turn up the volume so you can hear the morning birdsong:
September means fresh beginnings and renewed commitments to the things that fuel your passion for life. The cooler air sharpens the senses, rekindles memories, while the sweetgrass smells of shifting leaves and harvested fields sing a primal song your soul can hear.
These intimate, small-group retreats at the Kingsbrae International Residency for the Arts allow for distance and space so your imagination can soar, you can stretch yourself, receive individual feedback from a compassionate, award-winning publishing author, and come away feeling revitalized.
---
Join us on our next adventure.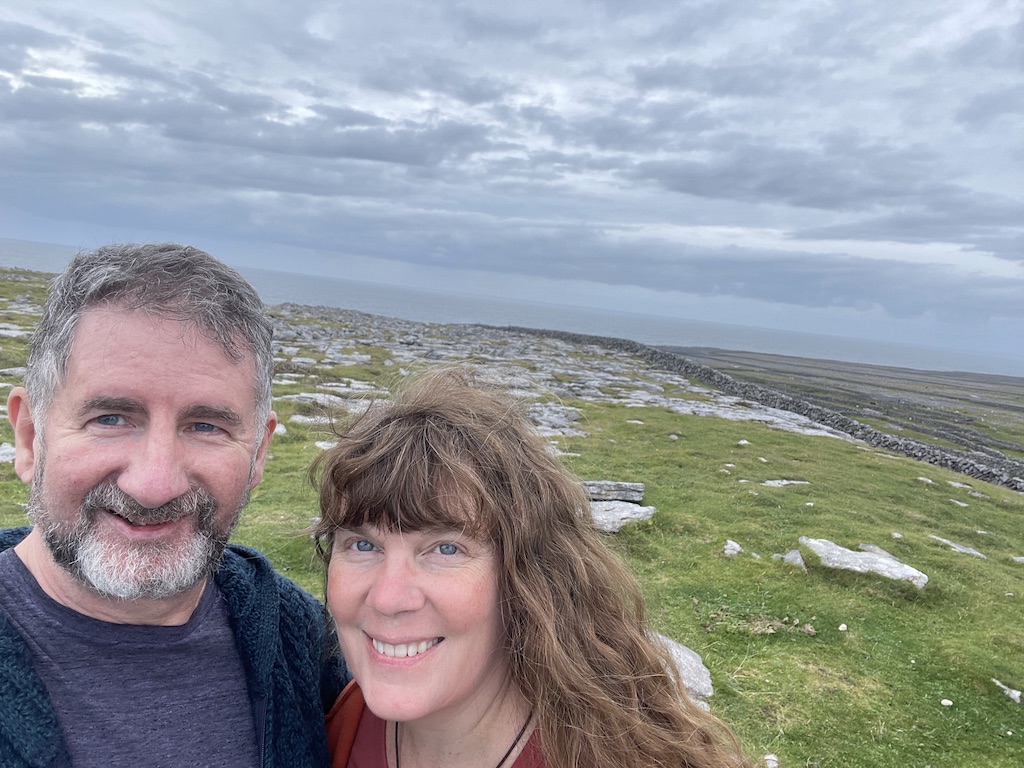 Please reach out if you have any questions and would like to discuss this, or any other, retreat with us.
Contact Us
What's included in the Kingsbrae Autumn Retreat, September 5-12, 2023
8 days / 7 nights at the impeccably-maintained and spacious KIRA historic estate, with private bedroom/bathroom
Private, standalone writing studio for the duration of the retreat
2 group writing sessions
2 individual sessions with writer-in-residence Dr. Gerard Collins to discuss your work
Written feedback on a piece of your writing that you submit in advance
7 breakfasts and 3 suppers, prepared and served onsite by a chef from the award-winning Kingsbrae Café
Group readings and conversation on several evenings
Non-writing participants are welcome to take part in as few or as many of the elements of the retreat as they wish
A key feature unique to this retreat: fewer participants means more space for you and more time with the writer in residence
Cost for September 5-12, 2023
$2,365 CAD / person (approx. $1,790 USD) based on double occupancy – includes tax and gratuities 
$2,685 CAD / person (approx. $2,035 USD) based on single occupancy – includes tax and gratuities
---
Listed price is in Canadian dollars and includes 15% sales tax and 18% gratuities for accommodations, meals, and service provided by KIRA.
Note: Rates shown do not include credit card or PayPal fees. The credit card processing charges 2.9% per transaction, and PayPal charges 2.9% for Canadians and 3.7% for Americans; for those paying by credit card or PayPal, we will have to add this fee. For Canadians, we're able to offer an e-transfer option to save you any bank processing fees. For other registrants, we also accept international bank transfers; please research the processing fees charged by your bank as you're responsible to pay those fees. Contact us for more information.
Register by contacting us.
---
A few notes
Getting here
Airfare is not included, and travellers are responsible for arranging their own flights. If you would like our assistance in arranging ground transportation between the airport and the venue, contact us; there may also be savings to be had if you wish to share transportation costs with another participant, just let us know if that's of interest.
For those who are flying, the closest airport is the Saint John Airport, approximately 1.5 hrs away from St. Andrews by-the-Sea. Note: Saint John Airport (YSJ) is NOT to be confused with the St. John's Airport in Newfoundland—a lovely spot, to be sure, and Gerard's hometown, but not where we're hosting this retreat :-).
For those who wish to stay overnight in the City of Saint John before or afterthe retreat, we have partnered with Chipman Hill Suites to offer discounted rates to Go and Write! participants. We have enjoyed the hospitality at their historic locations ourselves, many times, and their Sydney Street location is a particular favourite; we even hosted a retreat there – just visit our Saint John 2020 webpage for some photos and memories of that Go and Write! retreat.
You may also choose to fly into the Fredericton Airport or the Bangor airport, approximately 1.45 and 2.5 hrs away from St. Andrews by-the-Sea, respectively.
You can rent a vehicle, or take a taxi, but the town is very walkable and only a few minutes from the venue, so you're not likely to require a vehicle once you arrive. We have partnered with Saint John Limo (not actual limousines, just very fine vehicles) to offer discounted rates to Go and Write! participants for airport transfers, and there may be an opportunity to share costs with another participant. Go and Write! participants who have traveled with this company in the past have told us how much they've enjoyed the professional and reliable service from owner Lorne Webster and his staff.
Spaces and amenities
Please note that the number of spots available on this retreat is limited as there are only 5 rooms available at the Kingsbrae estate—the lower number of participants offers an intimate experience to our writers.
We are staying in a historic residence with no elevator; participants are required to climb stairs to get to their bedrooms.
Trip insurance
Travel cancellation, interruption, and health insurance is highly recommended. Participants are responsible to research the implications of COVID-19 on travel restrictions at home and abroad before and at the time of travel. Ensure you have everything you need so you aren't turned away from establishments or airports.
All participants are required to review our Expectations, Rules and Refunds page and acknowledge agreement with the contents before registering for a Go and Write! retreat.